Legal Notice
All alcohol products are sold in Illinois and title passes to the buyer in Illinois. By placing the order, you authorize us to have the product shipped on your behalf by common carrier for delivery to your selected destination. Under the terms of sale, the common carrier is acting as your agent. You may desire to insure your shipment. 

Purchaser and recipient must be over the age of 21 to purchase alcohol.

For all alcohol orders, an adult 21 years or older must be available to sign for the order.

Warning: Certain states expressly prohibit the direct importation of alcohol and violation can be punishable as a misdemeanor or felony.

Independent Spirits, Inc. offers shipping within the state of Illinois for select items. Our web site will not allow orders placed for shipment outside of Illinois.
Age Verification
By placing an order you verify that you and order recipients are at least 21 years of age. At the time of delivery the order recipient must sign an age verification receipt stating that they are at least 21 years of age and must present a valid drivers license, military ID, passport or State ID for identification.
Order Processing
You will be notified by email that we received your order. If the items you ordered are out of stock, we will contact you. If the items you ordered are in stock, we attempt to ship them on the next available shipping day. 
Credit Card Charge
We usually ship within 24 hours from the receipt of your order. If we cannot fulfill your order we will contact you. We try not to ship product over a weekend, so if your order is received and cannot be delivered by Friday, it will be shipped on Tuesday. Shipments may also be delayed due to weather conditions. Weekend delivery requests may have additional charges. Rules and regulations of common carriers may prevent us from accepting orders for the shipment of alcohol products.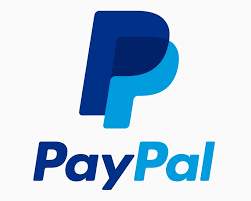 All shipments of alcoholic beverages require an adult signature for delivery.
Shipping Containers
Our shipping containers are sized for 1 bottle, 2 bottles, 3 bottles, 6 bottles and 12 bottles. Our system will estimate your shipping charges, if you click on ship or pickup. Actual shipping charges may vary when we consolidate your order. Some items require special packaging. We will email or call you with any shipping charge adjustments for your approval.
Store Pickup
You can place an order online for pickup at any Independent Spirits, Inc. Your online order may be eligible for store pickup in as little as 1 hour. You will be contacted by the store when your order is ready for pickup.
Disclaimer
If any communication from this web site is not in conformity with any jurisdiction rules and regulations governing solicitation, advertising, shipping and/or transacting business in such jurisdiction, then such communication and any offers made herein in connection therewith, shall be void to the extent prohibited by law.